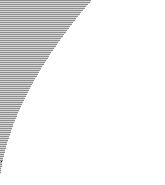 Blind Rivets
Blind Bolts
MaxiBolts® - A blind bolt available in alloy steel and A-286CRES conforming the the MS90353/90354, and MS21140/MS21141 standards.


Oversized MaxiBolts® - A oversized blind bolt fastener available in materials of alloy steel and A286CRES.


Titanium MaxiBolts® - A new addition to the Cherry MaxiBolt™ family of blind bolts. These fasteners provide a flush, burr-free installation for metallic and composite blind fastener requirements.
Solid Rivets
CherryBucks - A bi-metal one piece fastener with a 95Ksi shear 6AI-4V titanium shank with a ductile Ti/Cb tail which allows weight savings over two-piece fasteners. Fast and simple installation.


Cherry E-Z Bucks - A 50Ksi ductile Ti/Cb titanium one piece solid fastener. Excellent for fatigue critical applications.


Cherry Hollow End E-Z Bucks - A 40Ksi shear Ti/Cb one piece solid fastener designed specifically for double-flush applications.


MS20470( )-( ) & MS20426( )-( ) - Solid Aluminum Fasteners.